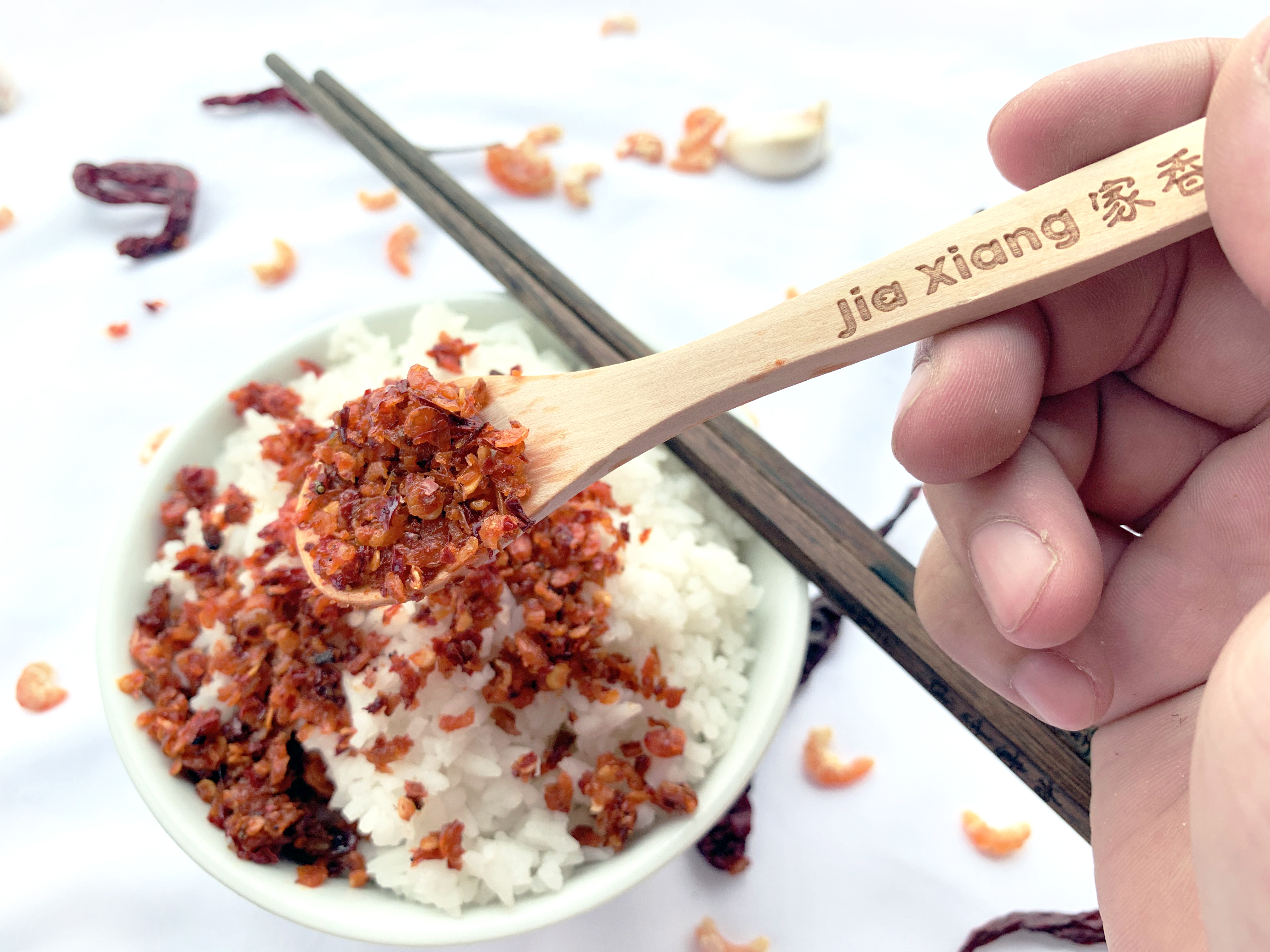 香辣虾米松 Jia Xiang's Spiced Dried Shrimp, made with selected dried shrimps, local chilis and spices.
The most basic way to taste our spiced dried shrimp is just mix together with your Noodles or Rice.
If you are Dumplings lover, you can also use as seasonings or mix one spoon inside your Soup Noodles, ideas for Sushi or Popiah Roll, as topping for Chee Chiong Fun, Liong TauFu, the oil at the bottom can use to fried vege like Kangkung Belacan, Eggplant, Lady's Finger and etc.
Product is made in Malaysia. Pangkor island
Singapore Food Agency (SFA) licensed approved
Food Testing with certification completed