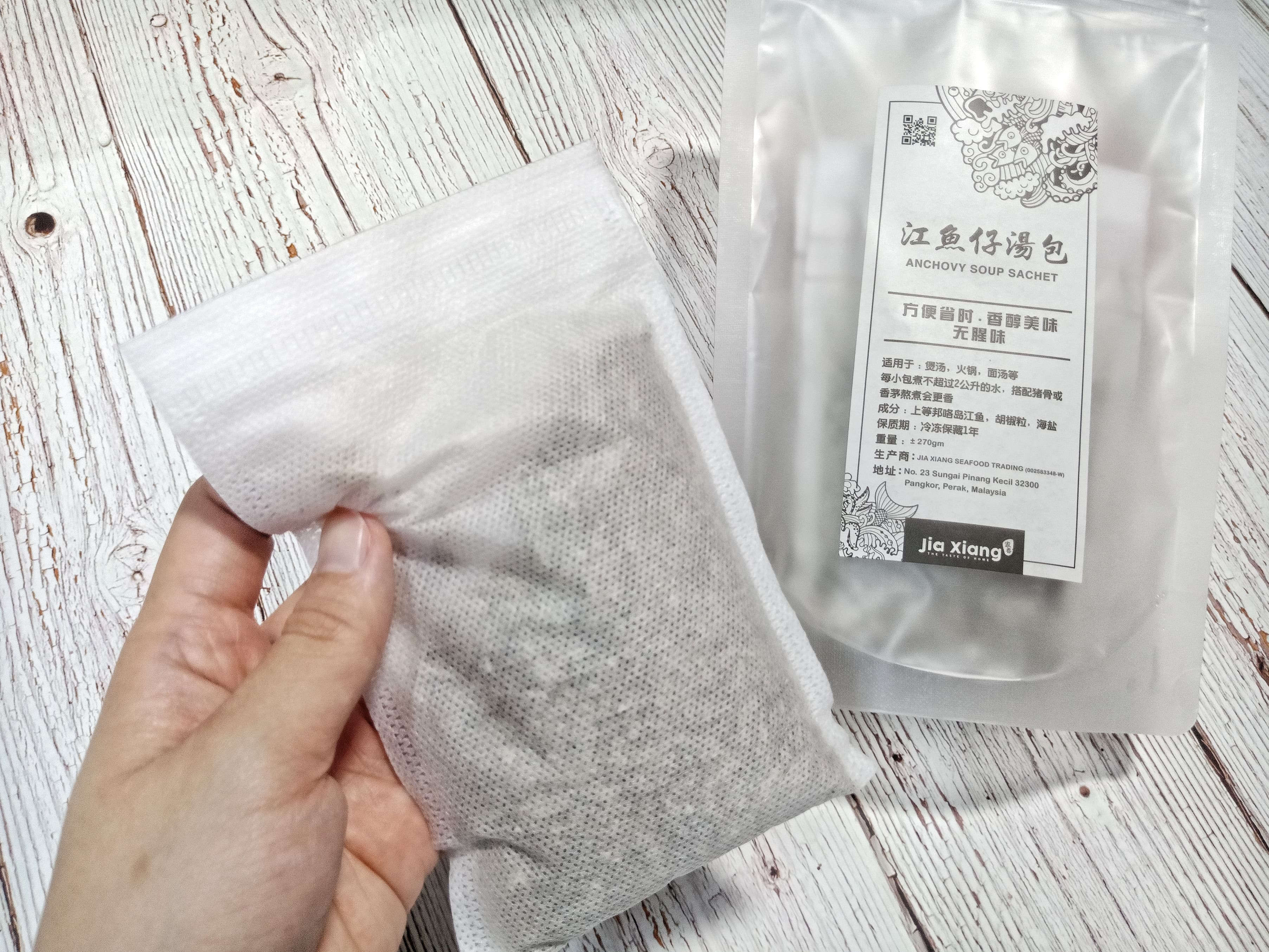 江鱼仔汤包 Jia Xiang Anchovy Soup Sachet (1pack with 3 sachet)
Convenient, time-saving, delicious, and fresh! It is the best choice for your soup!!

Suitable for: boil soup, hot pot, noodle soup, stuffed tofu, etc.
How to cook: no more than 2 liters of water per pack, it will be more tasty boil with pork bone or citronella
Ingredients: the finest Pangkor Island fish, pepper, sea salt
preservation method:
Do not expose to direct sunlight and high temperature and humidity, seal and freeze for 6 months.
It is no problem as long as there is no mold. Remember to refrigerate to ensure the freshness of the food.
Product is made in Malaysia. Pangkor island
Singapore Food Agency (SFA) licensed approved
Food Testing with certification completed